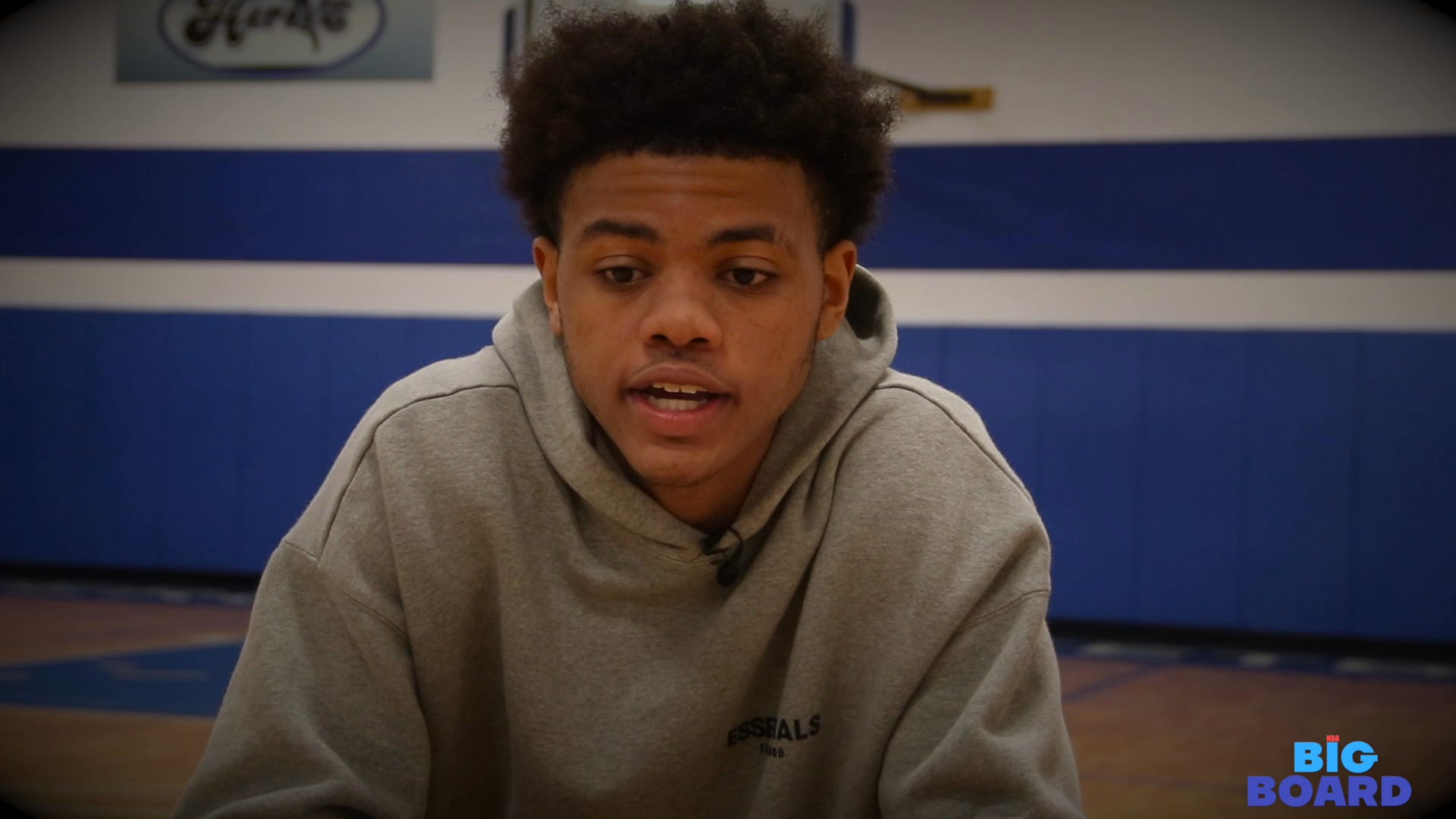 Q&A: With Baylor's Keyonte George
Big 12 freshman of the year is healthy and ready to show NBA teams he's more than a microwave scorer
Over the eight weeks, I've been traveling from gym to gym carrying my camera, tripod, mics - and even my 10-month-old son - to capture pre-draft workouts for NBA prospects training in the Dallas area.
Tim Martin, a rising skills trainer that has worked with Tyrese Maxey, PJ Washington, Trae Young, and projected top pick Victor Wembanyama, has a carousel of players coming in and out of a nondescript gym hidden behind trees in a working-class neighborhood outside of downtown.
With the NBA Draft just four weeks away and team workouts in full swing, Baylor freshman guard Keyonte George, the Big 12 freshman of the year and second-team All-Big 12 selection, is preparing for the most important job interviews of his young basketball career. 
Although I didn't know Keyonte personally prior to this spring, it feels as if I've known him for years. I have video footage of him dating back to his elementary school days and I've developed separate friendships with his mom Kristen and father Jason through Dallas' large but small tight-knit basketball community.
Keyonte is noticeably slimmer than he was during the season and is in excellent shape, despite taking some time off to rest the ankle that he injured against Texas on February 25th.
In the two games before turning his ankle, George had back-to-back standout performances against Kansas and Kansas State, combining for 43 points, connecting on 11-20 from deep, and looked like a surefire lottery pick.
Unfortunately, for George he was never the same after returning from injury, struggling down the stretch and only shooting 9-for-39 over his final four games.
I sat down with George and we chatted on a variety of topics from playing through injury, to the media's misconceptions about his game, growing up in Dallas' uber-competitive basketball culture, and NBA Draft night
Let's get started..
The full video is for paid subscribers